This month's vendor interview is with Gabi Urso, social catering sales manager at Boston's Colonnade Hotel. I met her through the Boston Wedding Group and we became fast friends. Trust me, her style, energy and professionalism make her one of Boston's best.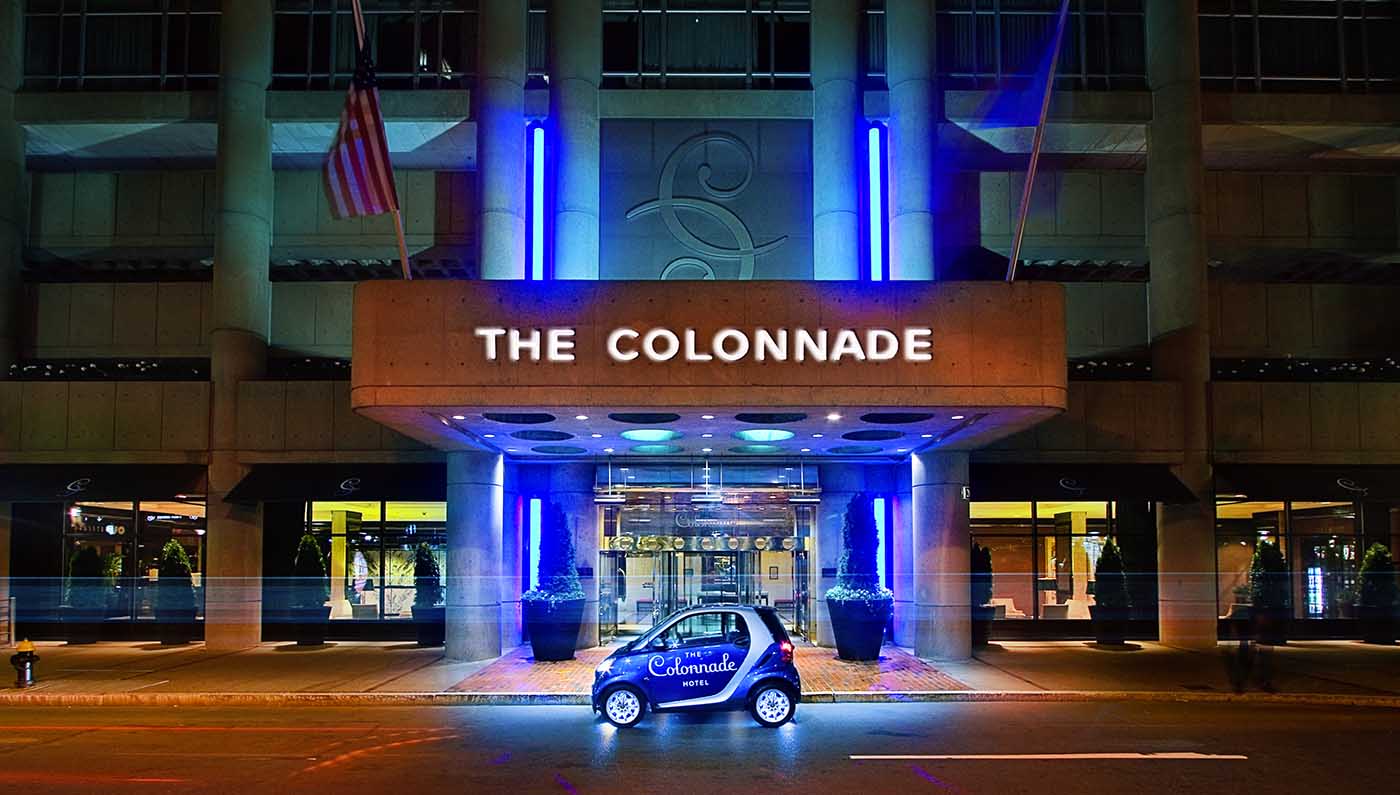 What do you love most about weddings?
Hmmm, I think it is hard to pick just one thing! I truly do love all of the aspects that come with planning a wedding. I think my favorite thing about a wedding is when the entire thing comes to fruition at the end and seeing how happy it makes people. I always like to show the bride and groom the ballroom finished and ready to go before anyone else gets to see it. The look on their face and the happy tears/smiles make my day! This is one day that they will remember forever. It's an honor to be a part of that!
What do you love most about your job?
Now, this is a tough question as there is so much that I love about my job! I have been with the Colonnade for 4 years and am currently the Senior Catering Manager. Being that we are an independent, boutique, luxury hotel, I handle all of the weddings here so I get to meet the couple on their first wedding site, and take them through the entire wedding planning process through the end of their wedding day. I feel so lucky to work with these amazing couples and their families on all of their important details! The relationship that I build with these guests would be my favorite part of my job as it is like no other experience that I have ever had. Again, to be able to make someone that happy on such an important day … well it's such a great feeling!
How would you describe your style?
My style in regards to my job and how I assist brides here at the Colonnade Hotel is one that is patient and understanding. I try to treat all of my couples exactly how I would expect to be treated if I was planning such an important event – and let me tell you I have pretty high standards! My goal is to make each one of my couples feel as though they are the only wedding I am working on all year. My hope is to make them feel organized, excited, and calm throughout this entire process!
What are some helpful tips for couples when booking your hotel?
Should someone be interested in a wedding at the Colonnade Hotel – come on in! I think that when finding a venue you need to be able to visualize yourself in the property on your wedding day. Also, I think it is important to connect with the person you are working with on all of the details.
Why is your service valuable?
Having a wedding at the Colonnade Hotel is seriously unlike any other wedding that you have been to! Between our attention to detail, level of service and our product we are unparalleled to any other property. We pride ourselves for our food – it is restaurant food in a banquet setting. Everything is made here in – house. We have an excellent culinary team that is run by our Executive Chef and Food and Beverage Director, Nicholas Calias. We only have one wedding a day and couples feel as though they have ownership of the hotel for the night!
What do you see trending for 2014 weddings?
It's going to be a great wedding season! Many of our couples are having fun with adding in different customized food stations, whether it is for a late-night snack or dessert. Last month we did a homemade s'mores station that was so different and interactive.
If you could help plan anyone's wedding, who would it be?
Probably one of reality TV's Bachelor or Bachelorette's weddings. That show is a guilty pleasure of mine!
The Colonnade Hotel — with it's stunning rooftop pool — is a beautiful venue and a near-perfect backdrop for a city wedding. Thanks Gabi!